Application

The equipment is suitable for marine engines, energy and power generation module, wind towers, pumps, turbines, machine tools, electrical machinery, chemical machinery, construction machinery and other industries in large, heavy and complex casting, forging, weldment surface cleaning.
Feature
Large loading and high coverage rate of shot blasting.
Large blasting capacity and high cleaning efficiency.
Shot blasting combine shot peening, it could spray blasting blind zone, cleaning is complete.
Large and heavy casting, forging surface cleaning.
Technical parameter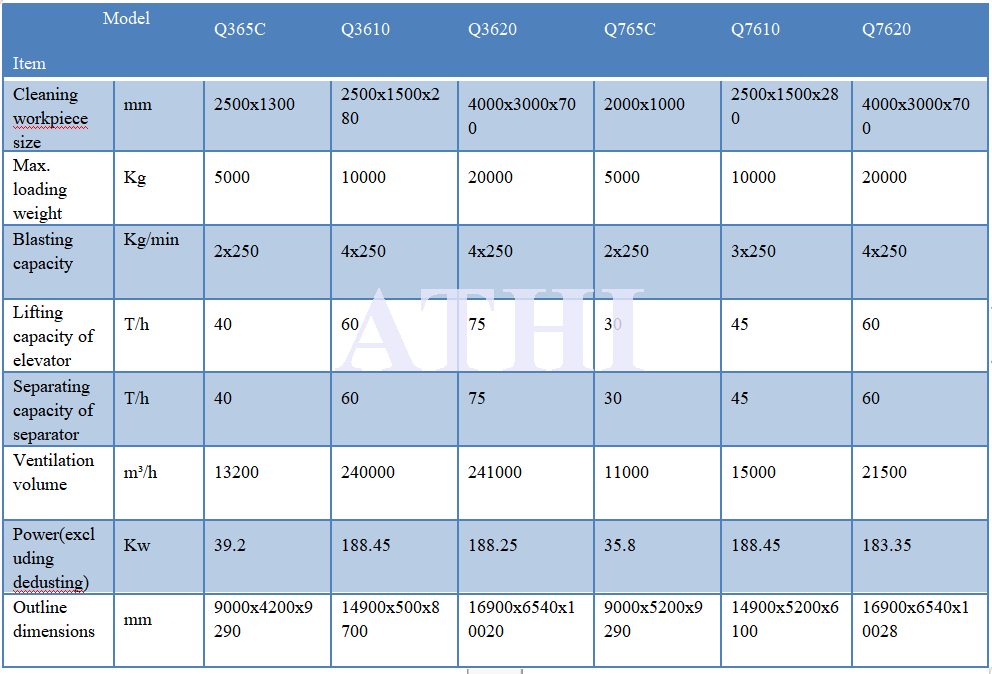 Pictures