Description
works by using a high-pressure air line and an abrasive feeder line that both connect to a nozzle or gun type device. Air and abrasive particles are mixed at a ratio of 2 parts air to 1 part abrasive. Media is recycled from the gun system to the hopper and back to the gun system.The applications for a suction system dry blasting cabinet are virtually limitless, including cleaning, deburring, decorating, deflashing, etching, finishing, honing and peening. All of these uses and more can be accomplished easily with quick sweeps of the suction blasting cabinet's gun nozzle. Scale, corrosion, old paint and other surface materials are removed in minutes, leaving metal surfaces free of foreign matter and contamination. Even tough mill scale is quickly and efficiently removed.The usual operating pressure for Kramer Suction System Dry Blasters is 85 PSI. These siphon blasting cabinet systems utilize a variety of abrasives such as aluminum oxide, white aluminum oxide, urea and other plastic abrasives, corn cob grit, walnut shell grit, glass beads, pumice, crushed glass grit, silicon carbide.
Technical characteristics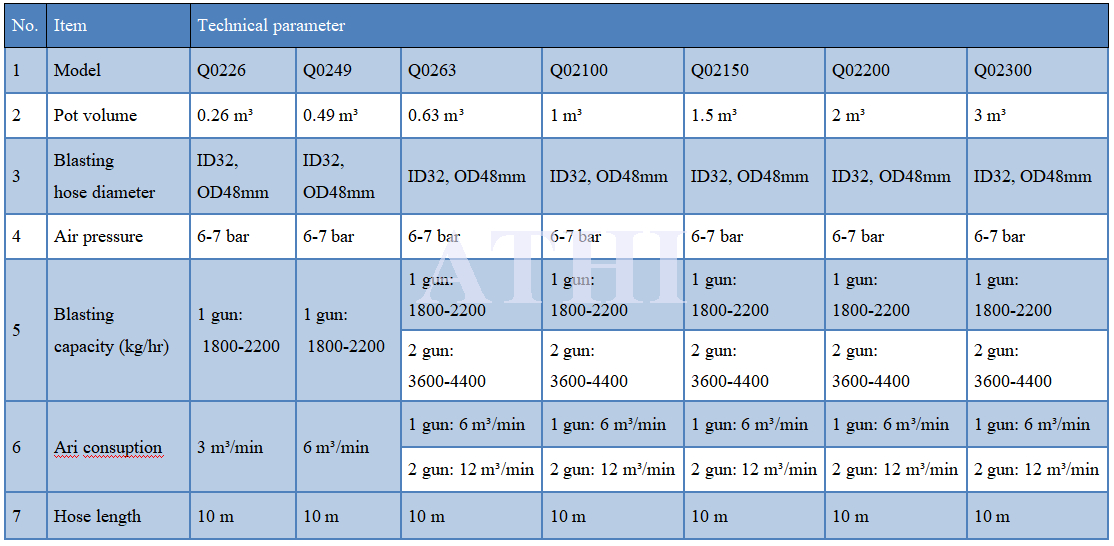 Product photos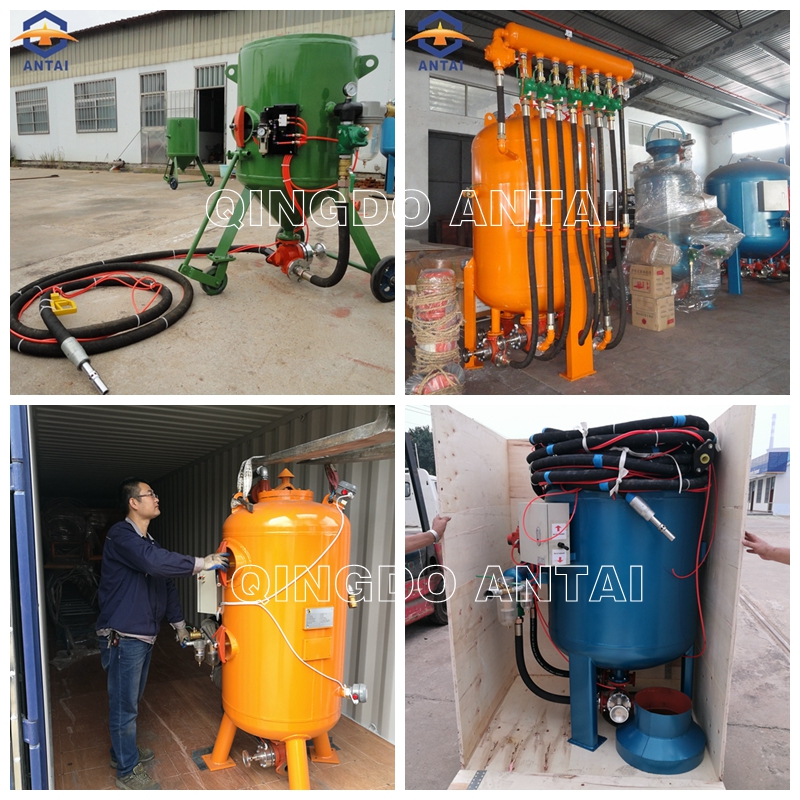 Easy process: The process of Sand blasting is quite easy. You do require to a hire a professional since you don't know the precautions to be taken.




Less machinery: This process just requires a compressor, a blasting pot and a nozzle. You can select the desired mixture as per the instruments used for cleaning.




Wide applications: There are lots of applications of sand blasting in every area. Whatever be the type of industry you own, you require the help of this process to get rid of the unwanted deposits.




Perfect cleaning: This process can be used for every material for the purpose of cleaning. Sand blasting can even be used for delicate materials, but you have to have proper knowledge of the type of materials to be used in the blast pot.
Is Sandblasting Accurate for Paint Removal?
Apart from cleaning, sandblasting can be used for paint removal. If you do want to repaint your structure, then you have to get rid of the old paint and it can be done through the process of sandblasting.