Application industries

Rail transit, automobiles, construction machinery, agricultural and forestry machinery, electrical manufacturing, elevator manufacturing, household appliances, food machinery, textile machinery, tool processing, petroleum machinery, food machinery, kitchenware and bathroom, decorative advertising, laser external processing services, etc. Machinery manufacturing industry;
Cutting materials: carbon steel, stainless steel, aluminum alloy, brass, copper, galvanized sheet, silicon steel sheet, electrolytic plate, titanium alloy, manganese alloy;
Technical characteristics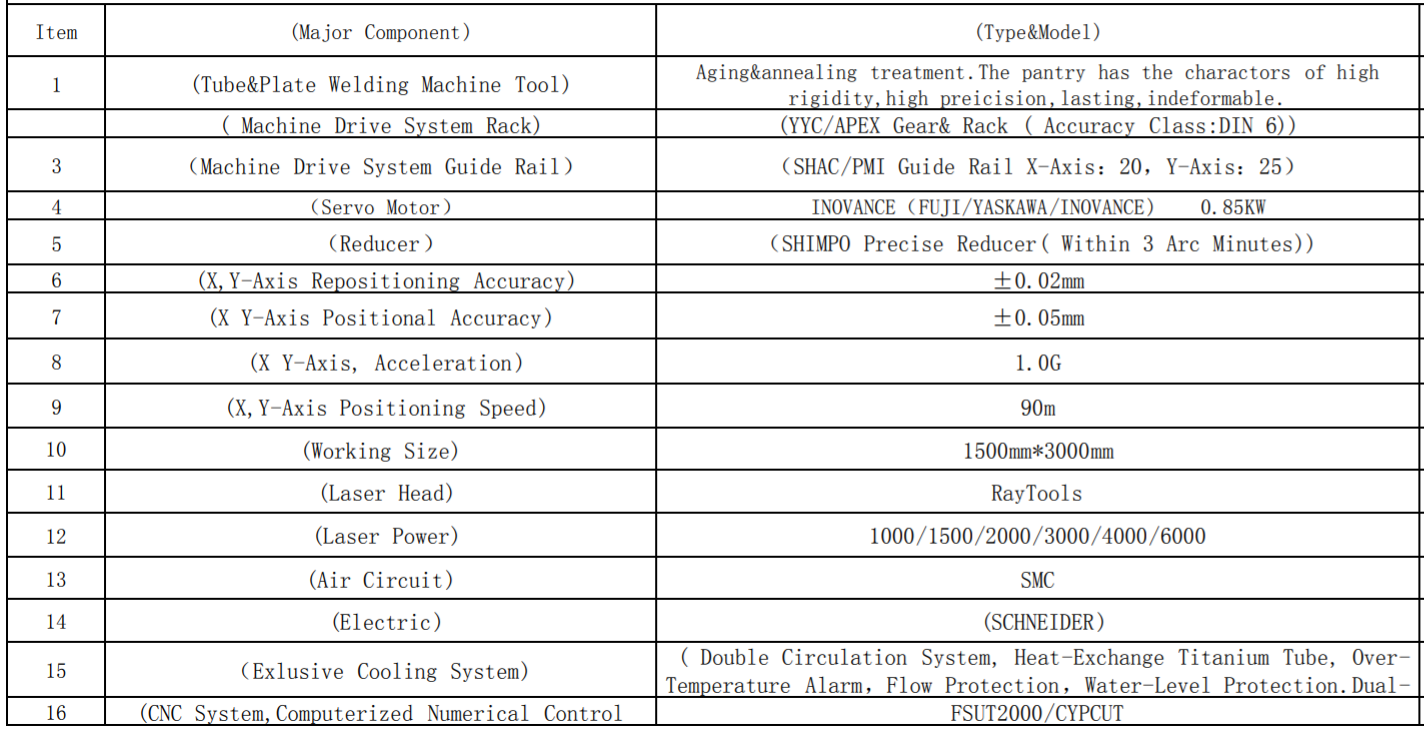 Description
AT3015 Fiber laser cutting machine is a mature product of ATHI Laser which has reached domestic advanced level. This series of products is the first choice for the metal material processing industry.
The bed is a honeycomb carbon structure. After the annealing treatment, the beam is made of aerospace aluminum casting. The bed has thick steel plates and the entire bed is welded. It has extremely high strength and stability and the machine runs at a very fast speed.
Full-function CNC system, adopts CypCut CNC system. With intelligent diagnosis, multi-threaded operation, three-level perforation, laser energy control, adaptive edge search, automatic corner acceleration and deceleration, flying cutting, exchange of workbench, mechanical accuracy compensation and other features.


Pictures for reference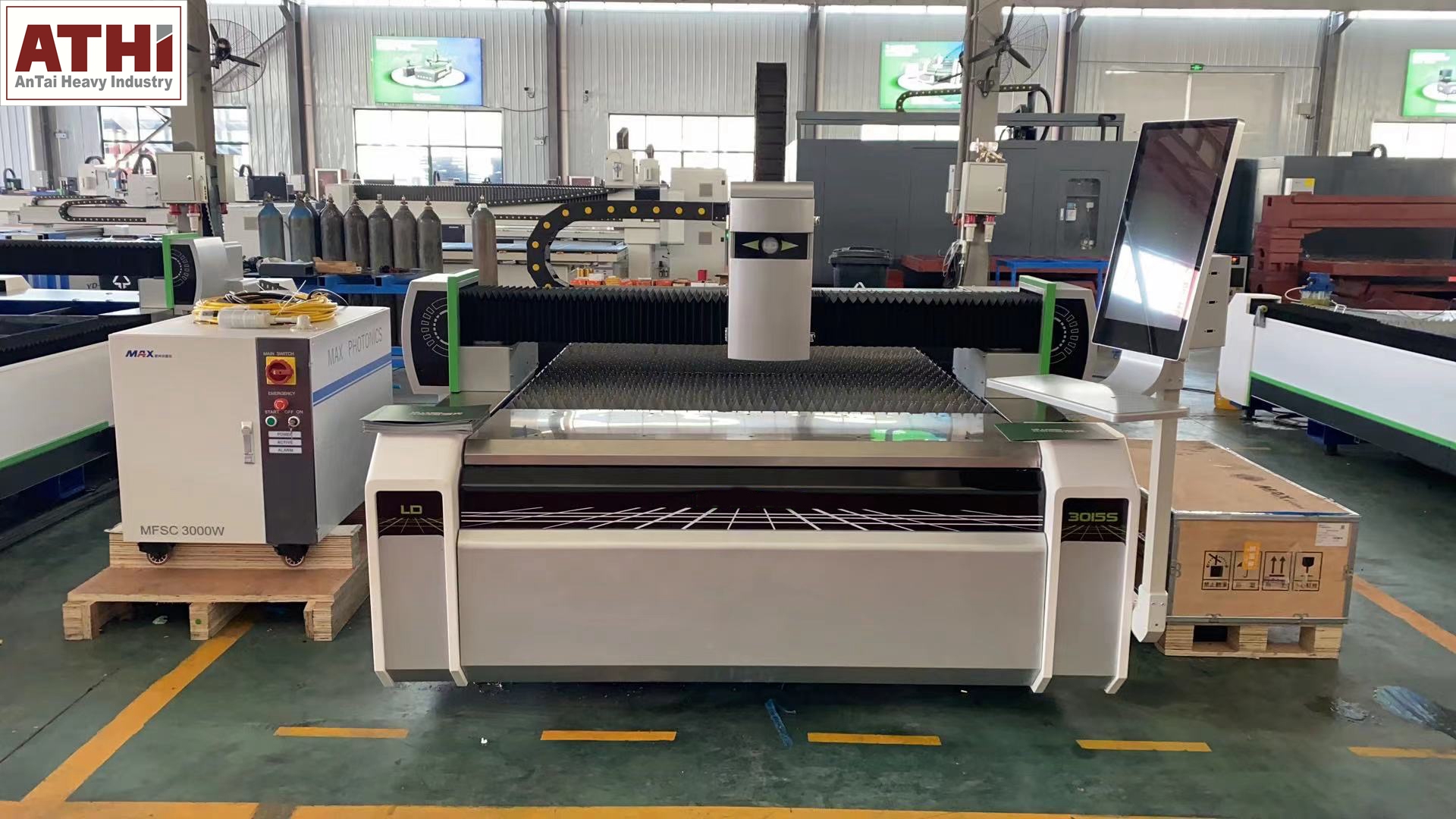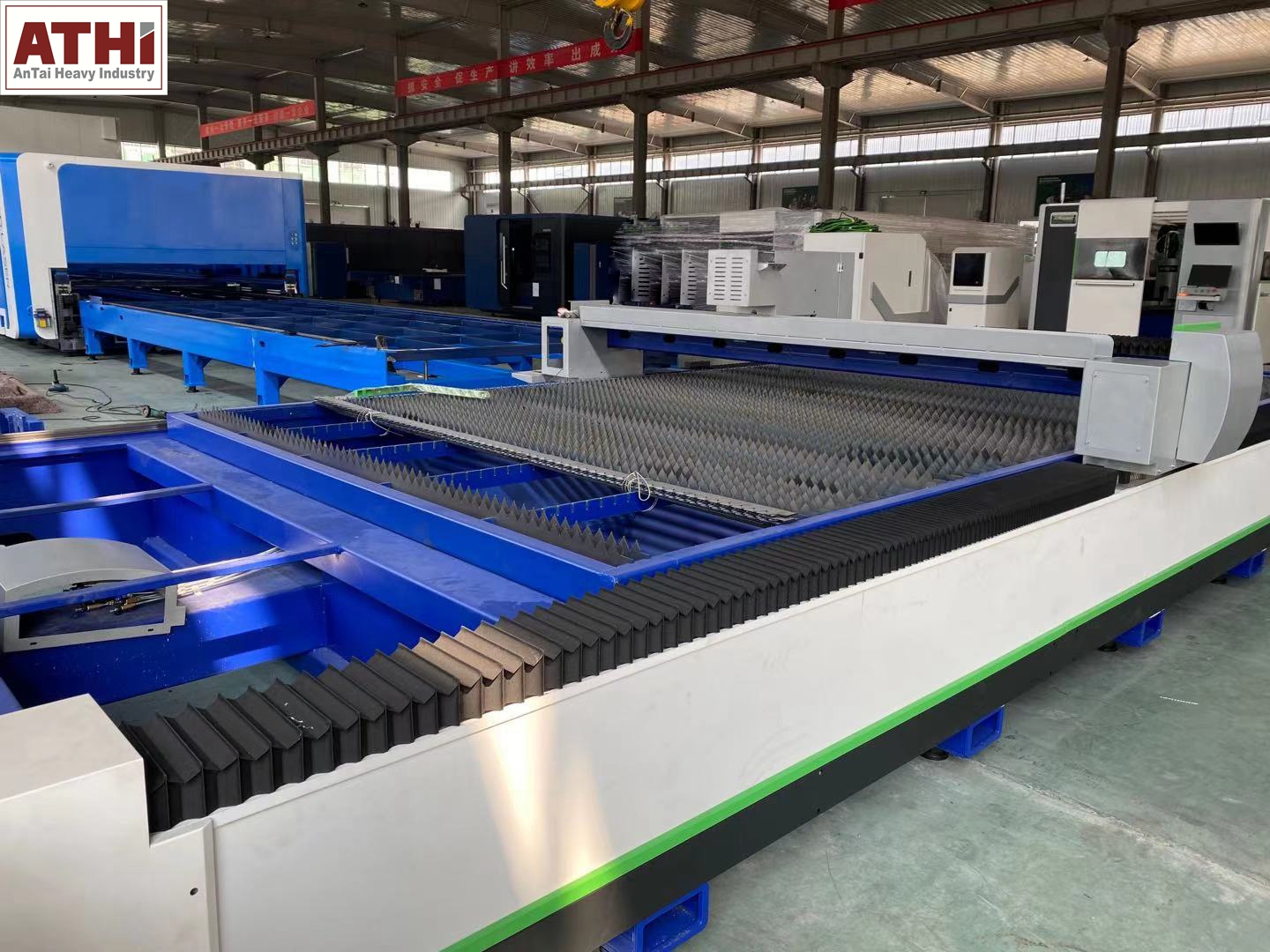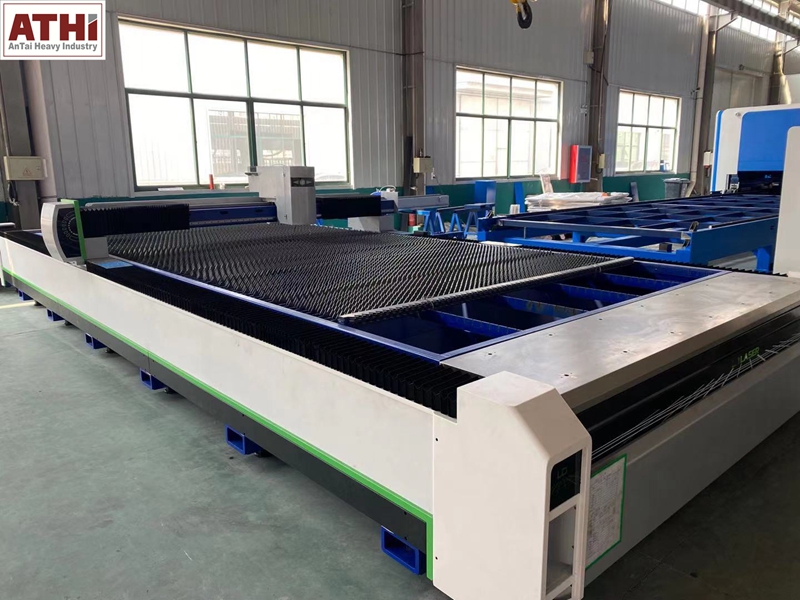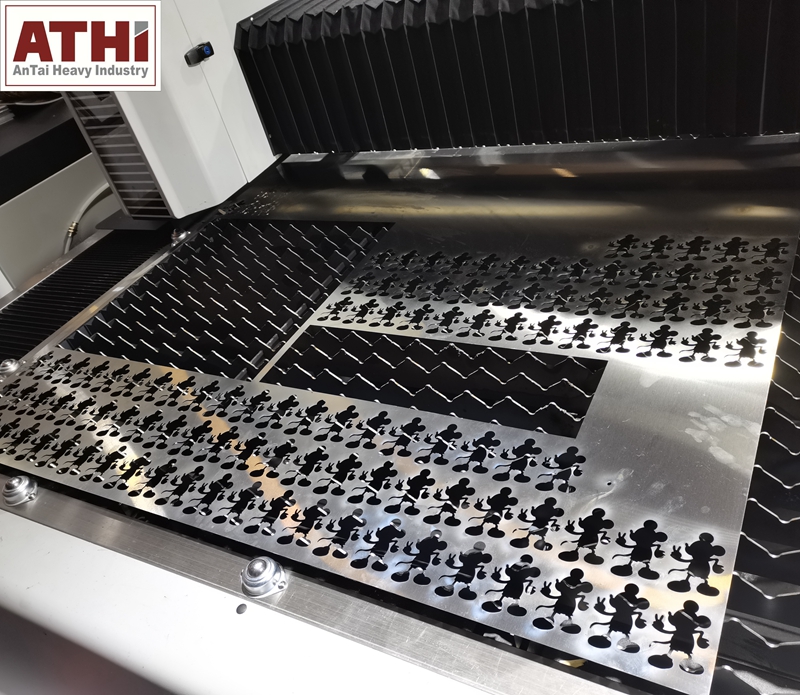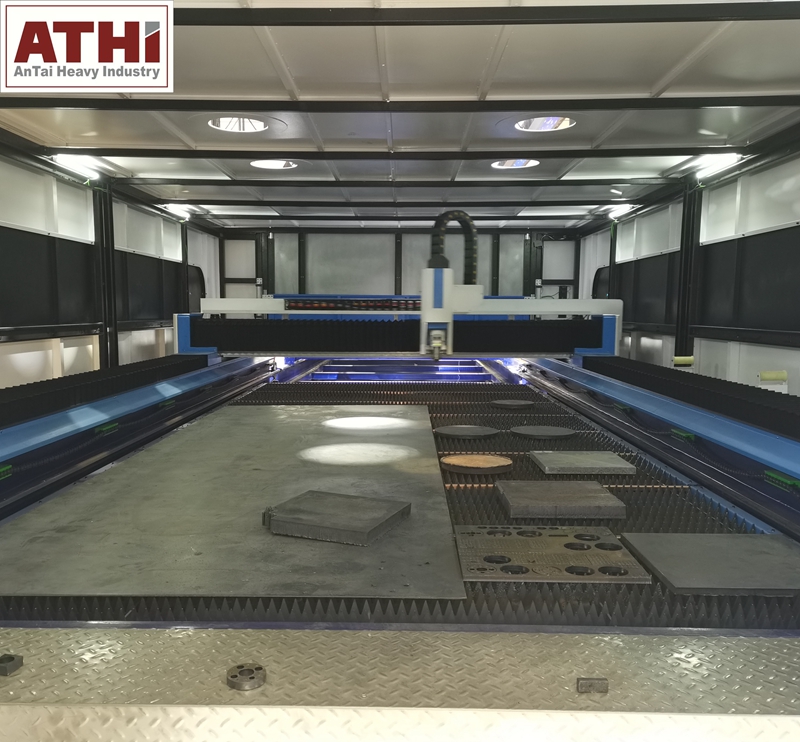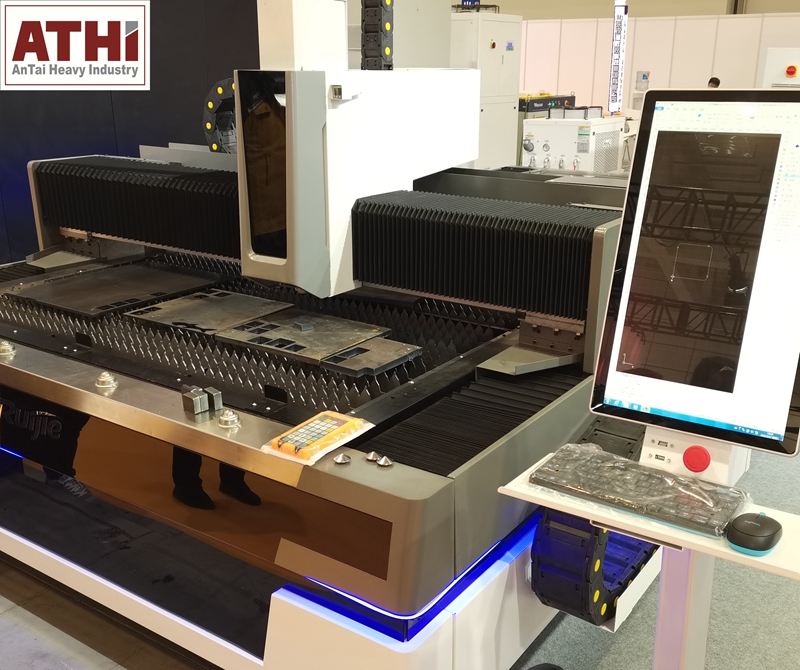 Cutting sample display