Description

Roller conveyor machine is mainly used for processing long and (or) flat shape of the workpiece. These workpieces are continuously passed through the entering chamber, the shot blasting chamber and the cleaning chamber on a special conveyor roller table.
Qingdao ANTAI roller conveyor blast machines are designed as an optimal processing solution for steel plate/sheet metal, steel profile/beam/sections(H-beam, I beam, C-beam), steel pipes/tubes and steel structural framing, deformed steel bar etc, with residue from the shot's abrasive action handled via a blowing and brushing system that ensures every last trace is removed.

With advice from our designers, you can decide to add a roller conveyor shot blasting system to your automatic treatment lines, including preheating, painting/coating and feed and transfer equipment.
In addition to the standard version of the roller conveyor blast machine, Qingdao ANTAI has produced the non-standard model, designed specifically for the customers' workpiece details.
Application range
process a wide variety of steel products such as plate, universal columns, beams, angles, flat, channel, bar, pipe, square and rectangle hollow sections.
Technical characteristics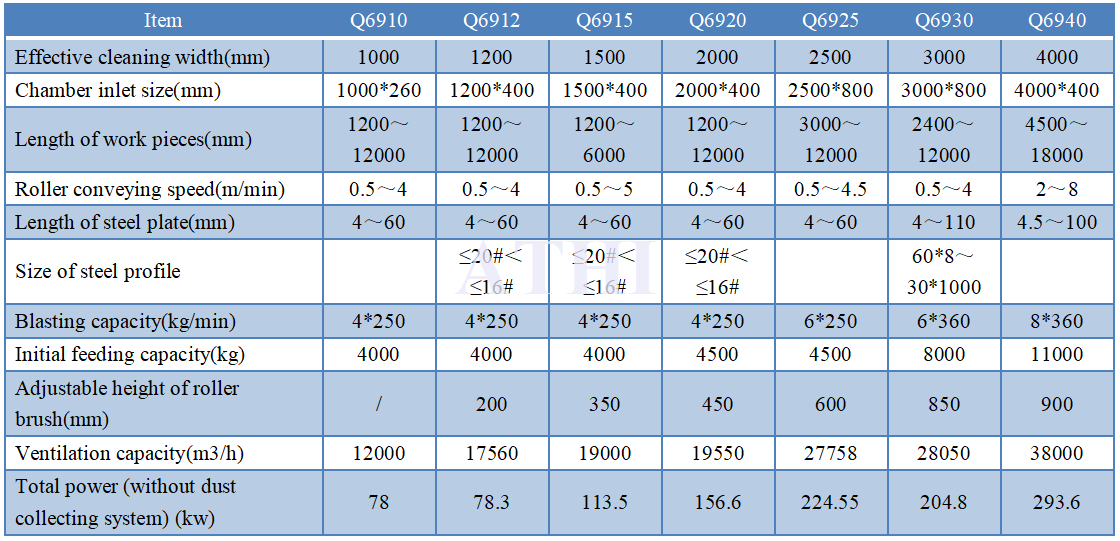 Photos of cleaning effect after shot blasting